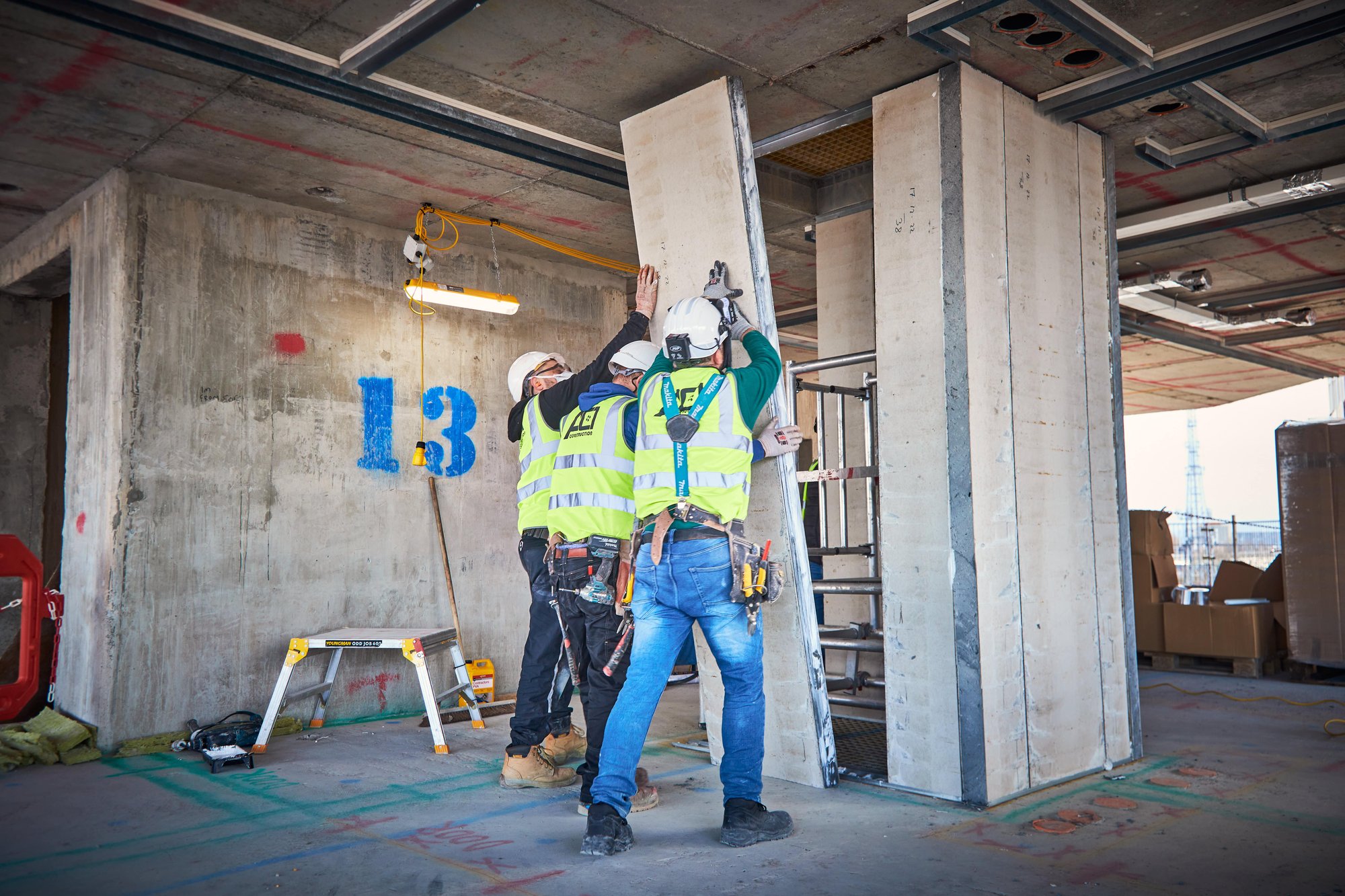 Why SHOULD ARCHITECTS Specify?
Specwall is an advanced interior and exterior wall system with inherent insulation, acoustic and fire ratings in the form of a lightweight solid A1- and A2-rated panels which exceed current fire safety regulations and are ready to decorate.
It is not affected or damaged by water, does not promote the growth of mould, and can be installed before the building is watertight making it suitable for pre-build, Cat A and Cat B installs.
It is well known that the construction industry is responsible for up to 40% of global carbon emissions.
Specwall's sustainable modular wall systems are a key part of this industry shift and are leading the way to a better future for construction. Specwall also offers economic and programme savings for your clients – making this the ideal product for all types of building projects.
A1 fire-rated panels that are completely non-combustible
Certified to UK, European & international standards
Less than 0.5% waste sent to landfill, off-cuts used on site
Single-visit construction process
Water permeable and mould resistant
Reclaim significant floor space due to width of walls
Apply finishes directly to the wall
WHAT SUPPORT DO WE PROVIDE ARCHITECTS?
The process of specifying the Specwall system is designed to make your life as easy as possible. All technical details can be found on:
NBS
BIM
Product EPD availability in the Green Book
And the drawings from our Technical Team are provided in the following formats to slot right into your project with no adjustments necessary:
DWG
PDF
REVIT model available through the NBS and national BIM library.
Interface
And more
Ongoing support from our team
BREEAM AND SUSTAINABILITY FOR ARCHITECTS
BREEAM is the world's leading sustainability assessment method for master planning projects, infrastructure, and buildings. It recognises and reflects the value in higher performing assets across the built environment lifecycle, from new construction to on-use and refurbishment. BREEAM does this through third-party certification of the assessment of an asset's environmental, social, and economic sustainability performance, using standards developed by third party companies.
This means BREEAM rated developments are more sustainable environments that enhance the wellbeing of the people who live and work in them, help protect natural resources and make for more attractive property investments.
Using Specwall could aid you in achieving your desired BREEAM standard due to the ability to recycle and reuse our panels. This is a truly "on site" sustainable and demountable partitioning system which is fully adaptable to new floor plate configurations and reusable in situ should this be necessary in the future.
SPECWALL ENVIRONMENTAL POLICY
■ To minimise any environmental damage and to maximise all opportunities toimprove the environment going forward.
■ Comply with all legal requirements to reduce environmental impact.
■ Consider adverse environmental impact in the future management of the business.
■ Assist and develop employees to participate in helping reducing waste.
■ Fully engage with all aspects of the Considerate Constructors guidelines.
■ Provide information, training and support to all of our staff and third party employees.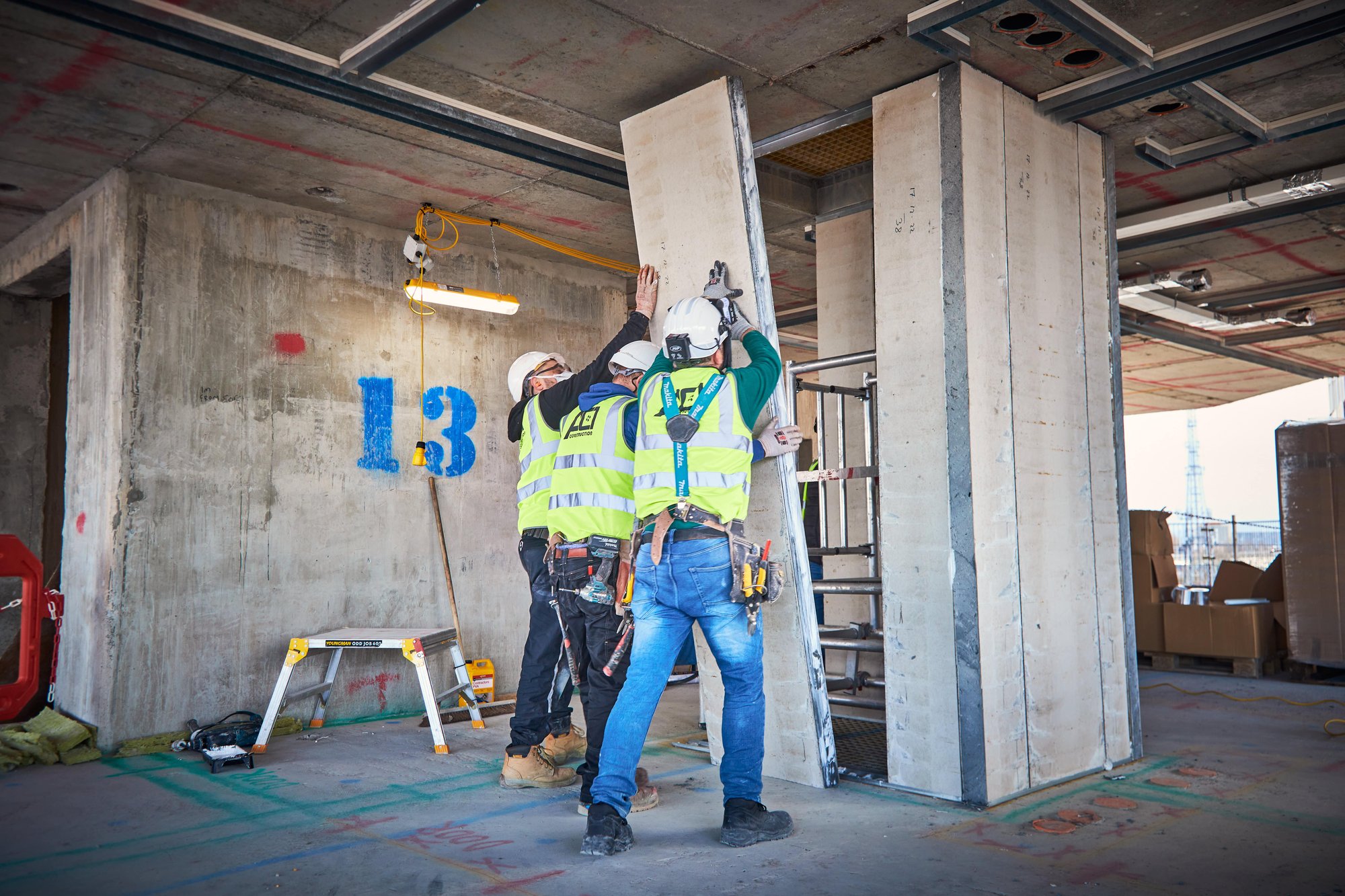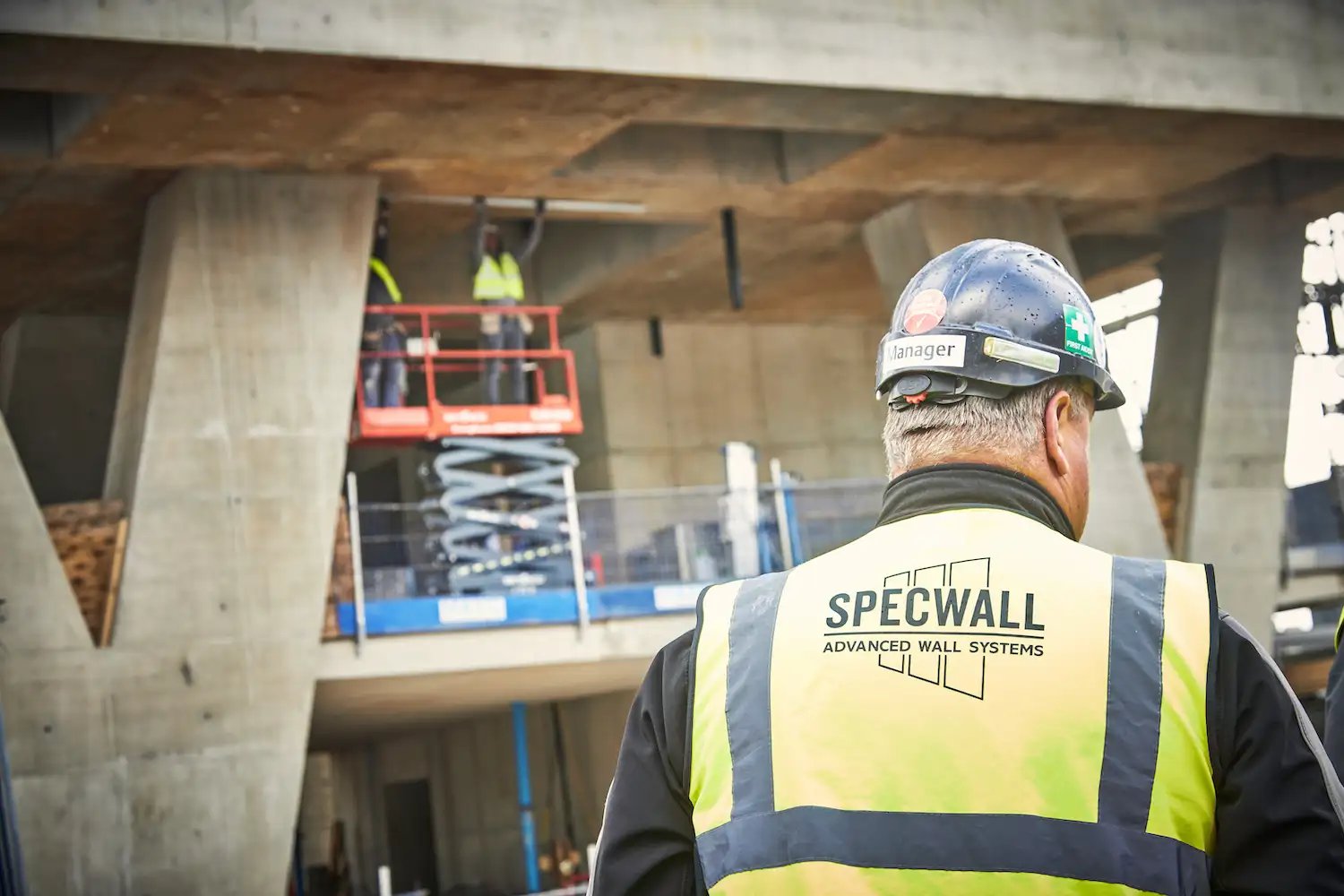 HOW DOES SPECWALL PERFORM IN ITS EPD?
Our A2 panel performed extremely strongly in the following ways, especially when it comes to the module D considerations which are a key part of the EN 15804+A2amendment update:
■Panel can be removed and reused in a different location at the end of the building lifetime (30 years assumed as standard).
■50% of panels reused without any changes by cutting down the middle, re-forming grooves and reinstalling.
■38% of panels recycled and used as aggregate.
■10% returned to Specwall for use as samples.
■Only 2% sent to landfill.The EN 15804+A2 amendment is a major change that all specifiers should be aware of.
An up to date EPD will now measure not just the cradle-to-gate impact of a product, but also how it fares at the end-of-life stage and beyond.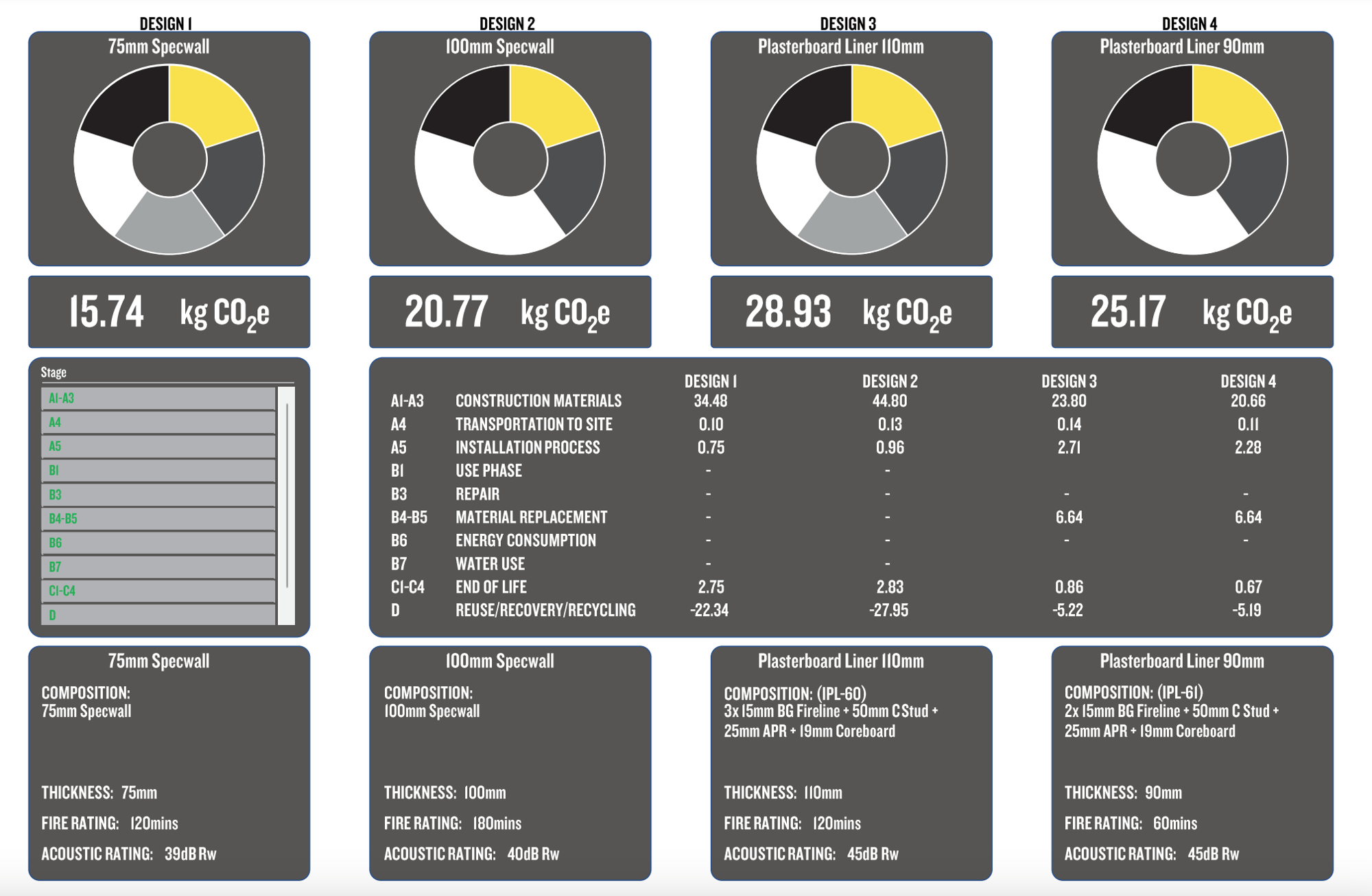 INTERESTED IN COMPLETING OUR SPECWALL CPD?
The Specwall Continuing Professional Development (CPD) seminar is now available for booking, and provides structured, practical and relevant knowledge for all construction industry professionals.
The Specwall CPD covers the following core curriculum subjects:
- Sustainable architecture
- Design, construction and technology
You can request an in person CPD delivery session at your place of work, complete with lunch provided, from our expert Technical Team.
Or alternatively you can download the CPD by completing the form on the right.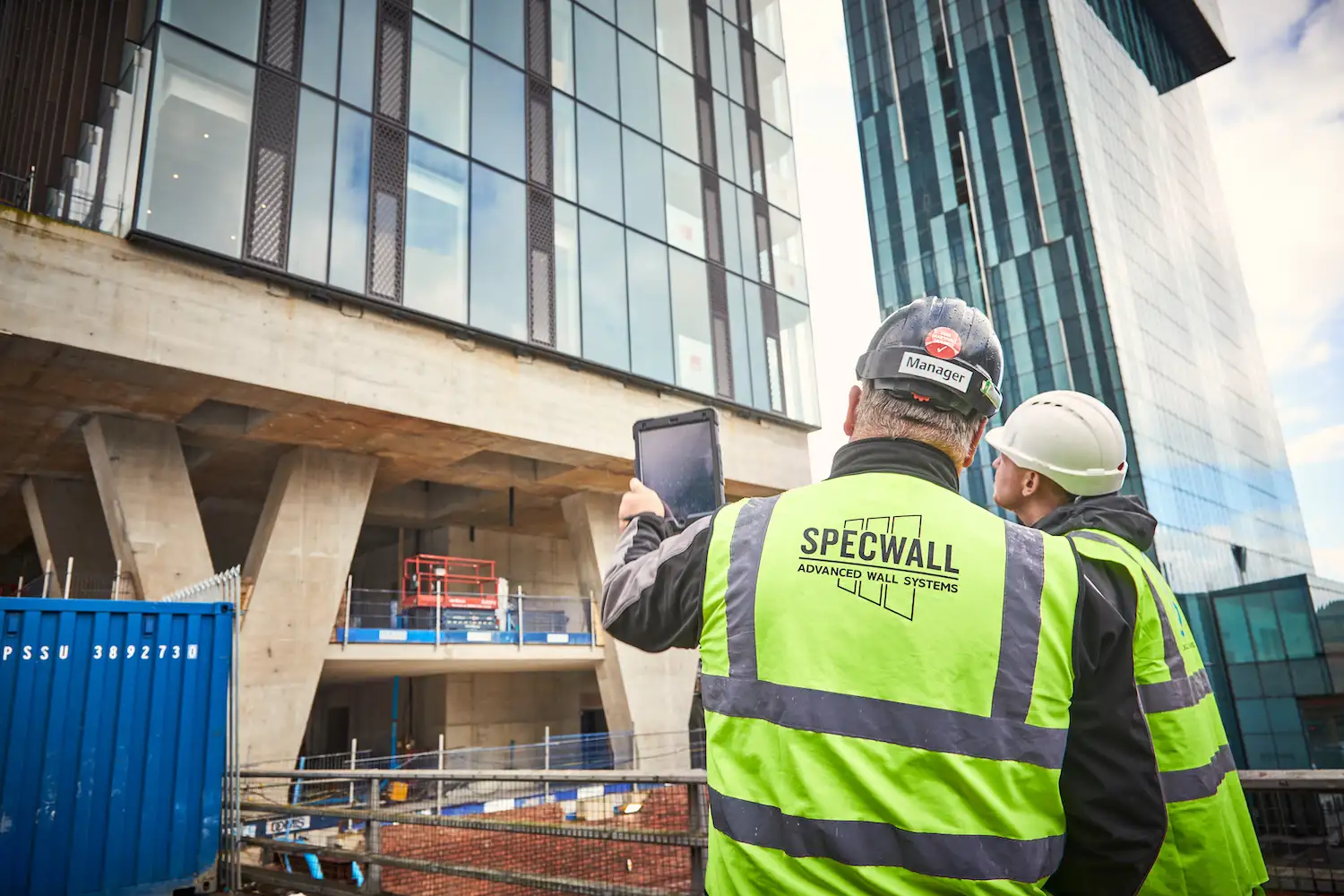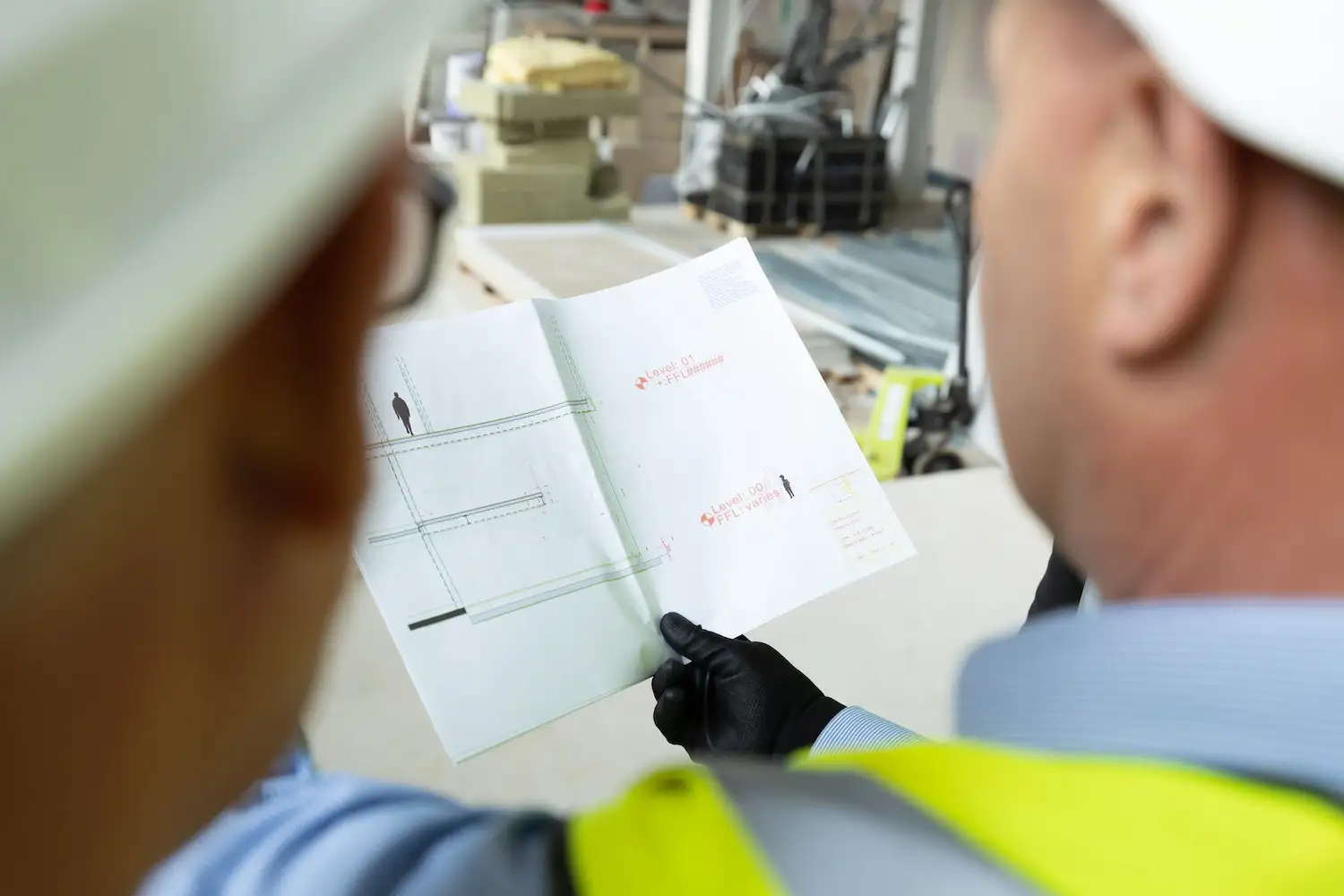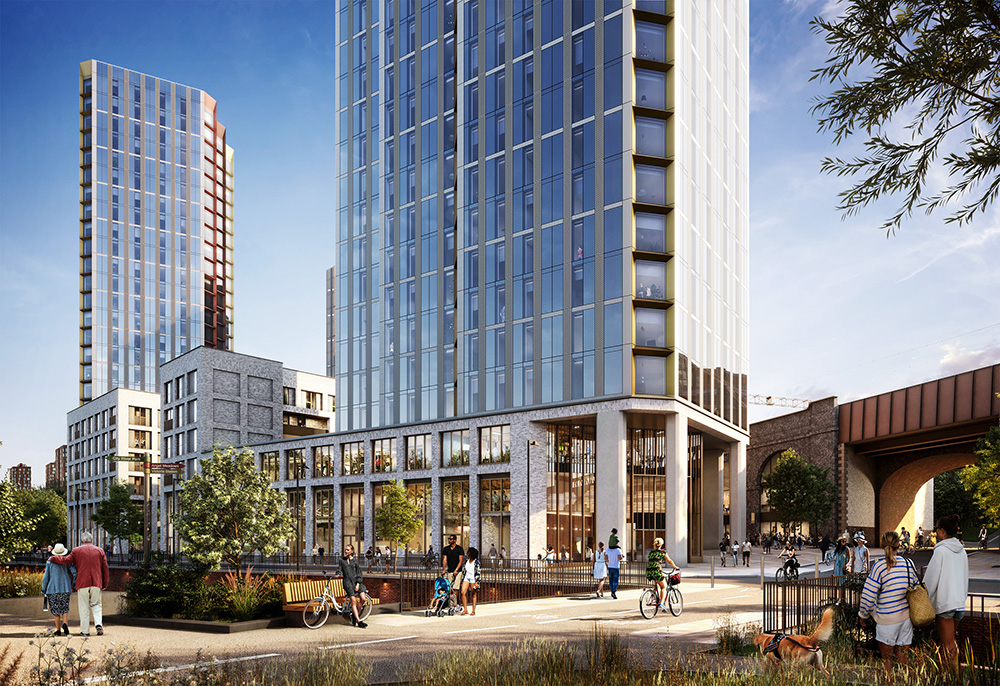 to specify SUSTAINABLE BUILDINGS